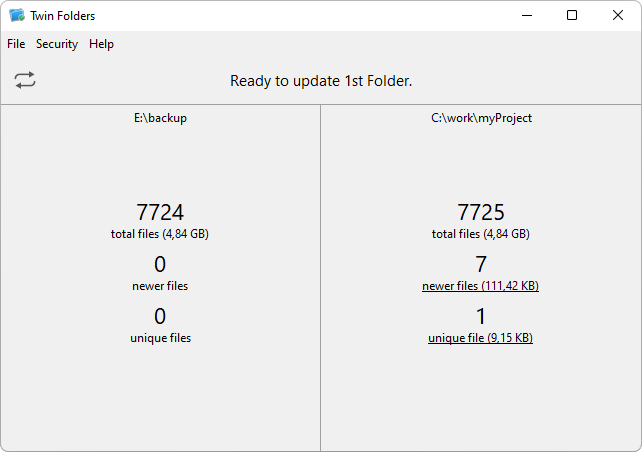 File Synchronizer
Fast

Twin Folders is an award-winning file and folder synchronization utility. It is able to synchronize or backup your files - both in local filesystem and on remote hosts. Remote folders are accessed via SFTP (SSH File Transfer).
Smart

Twin Folders always makes conclusion about the selected folder pair. If you occasionally select folders that do not match, it will warn you. If it finds an orphan file in a folder that looks older, it will prompt you to delete it.
Easy to use

Twin Folders has a clean, uncluttered, and friendly user interface. Select folders and click Synchronize - that's it.
Free to try

Twin Folders is paid software, you can try it before you buy.
Get notified about new releases